Localization of block type names in EPiServer 7
EPiServer 7 adds the concept of blocks, which differs in alot of ways from Composer blocks. One is how you provide localized names for the editor.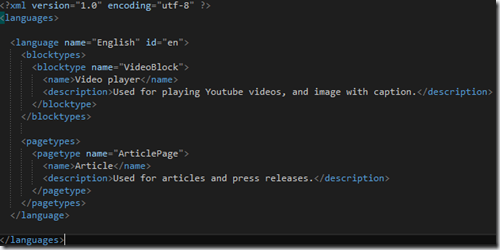 Ted Nyberg
23 November 2012
In EPiServer 7 we not only have pages, we also have blocks. Just as you translate page types by putting the translations in /language/pagetypes/pagetype, you need to organize block types in a similar /language/blocktypes/blocktype structure. Otherwise EPiServer 7 will not be able to load them.